Title:
The Upside of Unrequited
Author:
Becky Albertalli
Publication Date:
April 11th 2017
Publisher:
PUFFIN Books
Part of a Series?:
No, A Standalone
I Got A Copy Through:
Penguin Random House India (THANK YOU!)
Buy Links: Amazon IN || Amazon US || Amazon UK || Barnes and Noble || The Book Depository || Wordery || Flipkart || Snapdeal || Infibeam || Foyles || Waterstones || WHSmith || Kobo || Books A Million || Chapters Indigo || Google Books
Blurb Description:

Seventeen-year-old Molly Peskin-Suso knows all about unrequited love-she's lived through it twenty-six times. She crushes hard and crushes often, but always in secret. Because no matter how many times her twin sister, Cassie, tells her to woman up, Molly can't stomach the idea of rejection. So she's careful. Fat girls always have to be careful.




Then a cute new girl enters Cassie's orbit, and for the first time ever, Molly's cynical twin is a lovesick mess. Meanwhile, Molly's totally not dying of loneliness-except for the part where she is.

Luckily, Cassie's new girlfriend comes with a cute hipster-boy sidekick. Will is funny, flirtatious, and just might be perfect crush material. Maybe more than crush material. And if Molly can win him over, she'll get her first kiss and she'll get her twin back.


There's only one problem: Molly's coworker, Reid. He's an awkward Tolkien superfan, and there's absolutely no way Molly could fall for him. Right?
I've seen people on the internet RAVING about this book. I've seen the hype surrounding its predecessor, both the book and movie version. My closest friend read this book and described it as a book that changed her life and made her fall in love with it.
So when a lovely manager at Penguin India said this book would be coming my way, I FREAKED OUT. I was VERY EXCITED, to say the least.
I finished reading this book on a long distance car ride just yesterday, and while it wasn't Earth shatteringly good, this book was one of the cutest and most accepting books I'd read in a while. ALSO, IT MADE ME WANT TO JUMP INSIDE AND EAT MOLLY'S COOKIE DOUGH. Who could even resist?
Let me explain it in further detail:
MY THOUGHTS:
1.
WHY DO WE NOT SEE MORE FAT GIRLS IN YA BOOKS? Fat girls, like me, exist, and I'm SLOWLY (Very slowly) coming to terms with my body. Why is every protagonist out there "thin with legs for days" and "skinny and lanky?"
I love the fact that Molly was a fat girl. I love that I SAW WHAT I FEEL ABOUT BOYS AND MY BODY REPRESENTED IN MOLLY. I love that I saw the insecurities, the comparison to other, thinner girls, the ever present shame that nobody could like because of your body
. It summed up what fat girls feel like in a world where people are scrambling towards size zero and it did it perfectly.
2.
Another thing I loved was how
accepted
everyone was in this book. There was no coming out or acceptance curve that books are usually about, the instead, things just
were.
Gay? Anywhere on the LGBT Spectrum? Good for you. Life your life. Love who you want to love. WHICH WAS ABSOLUTELY BRILLIANT and it created such an open, comforting environment.
(Side Note: HOW DO WE MAKE THE ENTIRE WORLD LIKE THIS?)
3.
I LOVED REID. I also loved Reid and Molly together.
They were two smol adorable humans made of cookie dough and nerdiness and well, they were perfect together.
4.
One of my biggest drawbacks in the book was Cassie, Molly's sister. This surprised even me because when I started reading, she was my FAVOURITE Character. She was bold and fearless until that turned into her bring pushy, annoying and expecting everyone to bend around her will. She said things like:
"Like, you know she's my girlfriend, right?"
and "
You need a boyfriend to understand, Molly"
and IT PISSED ME OFF SO MUCH.
5.
I wish there was more parental supervision. I'm all for liberal parents, but these girls were SIXTEEN? Or seventeen? I'm not really sure but they were mostly allowed to do whatever they wanted which has never been my experience with parents. I LOVED THEIR PARENTS,
I just wish they were more involved in the plot rather than the occasional dinner and good morning.
And that's it. I read my first Becky Albertalli book. FINALLY.
The Upside of Unrequited is an adorable, diverse book filled with unconditional love, sisterhood and cookie dough. A MUST read.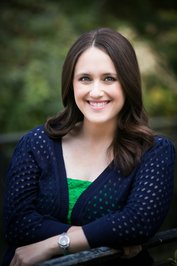 Becky Albertalli is a clinical psychologist who has had the privilege of conducting therapy with
dozens of smart, weird, irresistible teenagers. She also served for seven years as the coleader of a support group for gender-nonconforming children in Washington, DC.
Becky Albertalli is the author of the acclaimed novels
Simon vs. the Homo Sapiens Agenda
,
The Upside of Unrequited,
and
Leah on the Offbeat.
A former clinical psychologist who specialized in working with children and teens, Becky lives with her family in Atlanta. You can visit her online at www.beckyalbertalli.com.
Have your read Becky Albertalli's Books?
Which one did you like better? Simon VS The Homo Sapien Agenda or The Upside of Requited?
Are you an Oreo eater? Do you prefer the Golden ones or the Original?
I can't WAIT to hear from you!