If the description on the right bar didn't clue you in, I'm eighteen years old, an "adult." (WHAT?) and so I've decided to be mature and responsible and so I've actually kept a track of the amount I've spent on books so far! #adultingWHAT
In the last three months, I've bought four books which is such an accomplishment for me, but I've decided to STOP for a while as I DROWN UNDER ALL MY REVIEW COPIES! I also ini
Stacking the Shelves is a weekly meme about all the books you added onto your shelves over the last week, and is hosted by Tyga's Reviews! Here are some of the books I stacked onto my shelf this week!
REVIEW COPIES:
FROM BLOOMSBURY INDIA:
1. We Come Apart by Sarah Crossan and Brian Conaghan
Told in verse from two authors I've heard nothing but great things about but haven't read yet, I read this book in an hour and a half, in just one sitting. It was intense, quick and thought provoking, and it just makes you think about how hard other people have it.
I definitely recommend it!
2. The Names The Gave Us by Emery Lord
I have an ARC of the newest Emery Lord which releases in India in June and I AM SO EXCITED TO DIVE IN! While her only other book that I've read,
When We Collided
was not my favourite, I LOVE what people are saying about this one and I'll be diving in very soon!
3. Song Rising by Samantha Shannon:
I read this ENTIRE series over the last two weeks and I AM SO I LOVE. It was everything I needed in a fantasy series and the world building, the characters and the power that everyone has is BRILLIANT! Also #Paiden is my biggest ship ever, and I can't WAIT for book four than Samantha Shannon is slowly teasing us with *dies*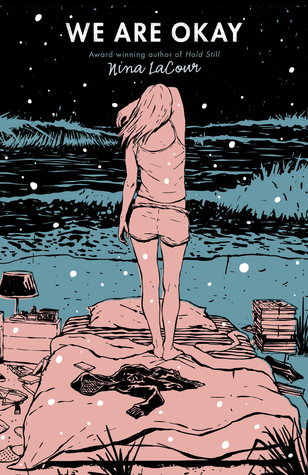 FROM PENGUIN RANDOM HOUSE lNTERNATIONAL:
1. We Are Okay by Nina LaCour:
Nina La Cour is another contemporary author that I've been meaning to read for forever, but I just haven't gotten to! I'm SO SO EXCITED to won her latest book because it looks and sounds wonderful, and EVERYONE has said that it was SUCH a good book and I can't wait to get started on this supposed marvel. SOON I TELL YOU. #TheseDamnTBRs
2. The Careful Undressing Of Love by Corey Ann Haydu
I just finished reading this book this week and it was SO GOOD! It was such a different kind of book, not at all your usual contemporary. This is all about a Street where any boy a girl on that street loves is destined to die sometime in hie life. Filled with traditions, curses and love, this book is strange and mystical and I highly recommend you get reading!
FROM USBORNE PUBLISHING:
1. The Last Summer Of Us by Maggie Harcourt
I read Maggie Harcourt's second book, Unconventional this January and well, it was the MOST ADORABLE BOOK EVER. And so, I HAD to request her other book from the lovely folks over at Usborne and they SENT IT TO ME! EEK!
The Last Summer of Us
is all about road trips, friendship and growing up and I AM SO EXCITED!
2. Broken Sky by L.A.Weatherly (The Brokes Trilogy #1)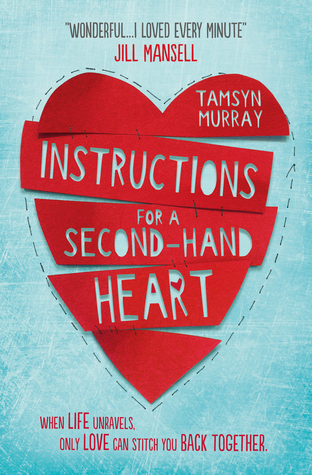 I read LA Weatherly's
Angel
trilogy when I was twelve and I ABSOLUTELY LOVED IT! I've been hearing all the great things people are saying about it and I'm VERY excited to dive in. Also, doesn't it look so gorgeous in it's simplicity?
3. Instructions of a Second Hand Heart by Tamsyn Murray
Not only does this look REALLY pretty, but also sounds unique. I couldn't pass up the opportunity to read a book about a girl who wishes everyday for a life without her brother and then after a terrible accident has to deal with the boy who got his heart.
FROM HARPER COLLINS INDIA:
1. The Thief by Megan Whalen Turner
2. The Queen Of Attolia by Megan Whalen Turner
3. The King Of Attolia by Megan Whalen Turner
4. A Conspiracy of Kings by Megan Whalen Turner
HAVE YOU HEARD ABOUT THIS SERIES? It's based around a master thief who claims he can steal absolutely anything. So, for his troubles, he is thrown into the King's dungeons and the way he can earn his freedom is to steal an impossible item for the King. Sounds cool? I think so! Harper was being AWESOME when they sent me all four books that have been released in India and I can't WAIT to start reading! Which should be today!
5. As I Descended by Robin Talley:
If you haven't heard me say if before, Robin Talley's
What We Left Behind
was a very important book to me. I'm BEYOND THRILLED That Harper has published this book in India, which is all about a high school power couple, the girl who stands in the way of the dreams and the murder and madness that ensures. Based off of Shakespeare's
Macbeth
I'm SO EXCITED to dive into the book.
6. The Deviants by CJ Skuse
Based of Enid Blyton's
The Famous Five,
these five protagonists used to call themselves The Fearless Five and they're all grown up. Also, one of them is dead and animosity is high and I CANNOT BE MORE EXCITED FOR THIS. The Famous Five were one of my favourite crime solvers in when I was a kid and YAY!
FROM NETGALLEY:
1. Song Of The Current by Sarah Tolscer
Okay, so A) HOW BEAUTIFUL IS THIS COVER and B) I've heard nothing but great things from SO MANY BLOGGERS, Including my Sunday Street Team Co-Host, Helena Barral and I CAN'T WAIT TO READ IT.
2. Girl Out Of Water by Laura Silverman
I'm going to be reading this supposedly SUPER CUTE book today and I can't WAIT to talk about it as a part of my Sunday Street Team blog post tomorrow! more than that, it is SO PRETTY and is all about Surfboarding and Skateboarding and I can't wait to begin.
3. The Broken Ones by Danielle Jensen
I HAVE LOVED EVERYTHING ABOUT The Malediction Trilogy, which was one of the first series' I read as a blogger and finished in tears last year. I AM SO EXCITED FOR this prequel novella and for everyone to read it! AAH.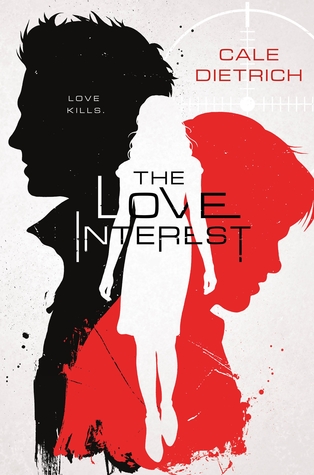 4. The Love Interest by Cale Dietrich
I got approved to read this book as a part of the FFBC Blog Tour and it sounds SO SO BRILLIANT. It's about two boys who are operatives and need to recruit that same girl into their organisation. She must choose either boy, and the who who loses, dies. If that's not complicated enough, the boys are slowly developing feelings for each oter!
5. Girl Made of Snow and Glass by Melissa Bashardoust
A FEMINIST Fantasy that is also a snow white retelling? SIGN ME UP! This is about the Evil Queen and how she marries Snow White's father and then it's also told from Snow's point of view with how her father marries a new woman who is horrible to her. I don't think we've ever seen a book with both viewpoints and I CAN'T WAIT TO START.
BOUGHT:
1. Dead of Winter by Kresley Cole
(The Arcana Chronicles #3)
2. Endless Knight by Kresley Cole
(The Arcana Chronicles #2)
I read all the books that released in this series last September and I decided that it was time that I got my hands on these ABSOLUTELY BEAUTIFUL PAPERBACKS. How FREAKING Gorgeous are they anyway?
This series is a MUST read for any dystopia lover. Or any book lover in general.
What did you stack onto your shelves this week?
I can't wait to check out your stacks this week, so please do leave me your links!