Title:
How To Make A Wish
Author:
Ashley Herring Blake
Publisher:
HMH Books for Young Readers
Publication Date:
May 2nd 2017
Part of a Series?:
No, A Standalone
I Got A Copy Through:
ARC from HMH Teen (THANK YOU!)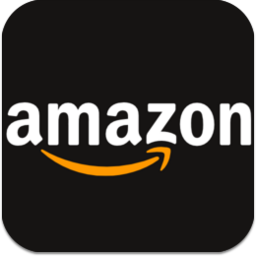 Synopsis:

All seventeen year-old Grace Glasser wants isher own life. A normal life in which she sleeps inthe same bed for longer than three months and doesn't have to scrounge for spare change tomake sure the electric bill is paid. Emotionally trapped by her unreliable mother, Maggie, and the tiny cape on which she lives, she focuses on her best friend, her upcoming audition for a top music school in New York, and surviving Maggie's latest boyfriend—who happens tobe Grace's own ex-boyfriend's father.


Her attempts to lay low until she graduates are disrupted when she meets Eva, a girl with herown share of ghosts she's trying to outrun. Grief-stricken and lonely, Eva pulls Grace into mid-night adventures and feelings Grace never planned on. When Eva tells Grace she likes girls, both of their worlds open up. But, united by loss, Eva also shares a connection with Maggie. AsGrace's mother spirals downward, both girls must figure out howto love and howto move on.
I read Ashley Herring Blake's debut novel,

Suffer Love, last year and I REALLY loved it. It was quick paced, just the right amount of twisted and complicated and, well, a really enjoyable read.



As soon as her new book was announced, I knew it was something I SIMPLY had to get my hands on.

Biracial AND Bisexual characters? GIVE IT TO ME NOW.



I'll be honest, it took me a while to get used to the characters in this book.



For starters, I kept comparing

How To Make A Wish to

Suffer Love

and I kept comparing Eva and Grace together to Sam and Hadley. A well done romance is a well done romance, and for some reason, Eva and Grace felt sort of chemistry-less. I thought that they made

AMAZING CHARACTERS, filled with pain and insecurities individually, and EVEN AS FRIENDS,

but for some reason, I couldn't shake the feeling that that Chemistry was missing.



MORE THAN ANYTHING, the reason it took me so long to actually enjoy the book was Maggie, Grace's mom.



Usually, I wouldn't even BELIEVE that a mother could be the way she did, but over these past few months, I've seen a friend go through something SO SIMILAR, that this sort of hit a raw nerve for me and all I was seeing was red.





About twenty percent into the book, I got over my anger towards Grace's mom and enjoyed the book.





Ashley Herring Blake managed to capture grief with such clarity, it was heart-breaking. I love that Grace tapped out her pieces out any surface ever, because that is EXACTLY what I do when I'm learning a new piano piece. I love that there was SO MUCH HOPE, LOVE, FAMILY AND DESPAIR IN THIS BOOK. I love the peanut butter jokes, I loved the gnomes in compromising positions and I LOVED LUCA and Emmy.



I was SO SO HAPPY that there was finally a boy-girl friendship that didn't revolve around romance and was ACTUALLY FUN and filled with teasing and slight bodily harm.



In retrospect, I probably shouldn't have been comparing both of Ashley Blake's books, because they were both beautiful in their own way.



A wonderful book on what it means to love after you lose the person you loved the most, and how to let go of someone you love. 4 stars.
Ashley Herring Blake is a reader, writer, and mom to two boisterous boys. She holds a Master's degree in teaching and loves coffee, arranging her books by color, and watching Buffy over and over again on Netflix with her friends. She's the author of the young adult novels SUFFER LOVE and HOW TO MAKE A WISH.
1 finished copy of HOW TO MAKE A WISH by Ashley Herring Blake
US Only
Follow the tour for more chances to win
Runs through May 5
Please read the Rules & Regs in the Rafflecopter