TRULY amazing authors
who have written some amazing pieces of Young Adult Literature over the last year here, and well, it has been a BLAST.
I've had so much fun talking to all of these authors, interviewing them and also hosting giveaways with them!
I do have a question to ask you, which is at the end of this post,
but first, let's do a recap!
ALL THE GIVEAWAYS STILL RUNNING can be found on the right side column of the blog! Just scroll down a bit!
The First author I had on the blog was

Breeana Shields,

debut author of

Poison's Kiss,

an Indian
Fantasy about a teenage assassin that can kill with just a kiss, that I reviewed just
here.
3. Authors you'd love to collaborate with:




Leigh Bardugo, Holly Black, Marie Rutkoski, Robin LaFevers, or Mary

Pearson---I'd love to be in a working environment with any one of them and

just soak up their genius.
Breeana was also AMAZING enough to host an International Giveaway of her book on the blog. I've email the winner.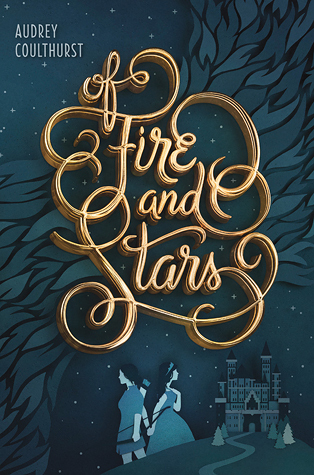 The second author on Meet The Authors was the AMAZING
Audrey Coulthurst
, debut author of the LGBT Fantasy,
Of Fire And Stars,
which is all about a princess who falls in love with her betrothed's sister! AND There's magic involved! SO COOL!
Audrey was Awesome enough to create
CHARACTER PROFILES for her four main characters on the blog, and you can read all about them here.
2. What is your version of an ideal day?

My ideal day would be to have a really good morning of writing, then spend the afternoon surfing perfect, clean 4-5 foot waves with hardly any crowds, a bonfire on the beach at sunset with my friends, something really delicious for dessert, and then home to Netflix and chill with my boyfriend.
Robin Roe's
debut novel,
A List Of Cages
was the first novel this year that had me in tears because IT WAS JUST SO GOOD! I'm so excited that I got to interview Robin for this feature! Disney-Hyperion also hosted a giveaway of a Hardcover of her BEAUTIFUL book.
4.

Tell us the biggest surprise you had during the publishingprocess

:

I was terrified about showing my book to anyone. It had been finished for over a year before I finally

submitted it to agents. My hope was that someone—anyone—would connect with it. It was a huge

surprise to me when the response was overwhelmingly positive, and my book sold at auction.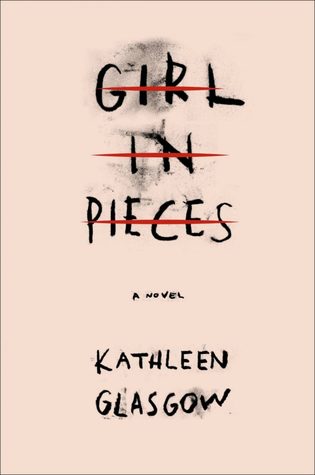 But my story isn't Charlie's. I gave Charlie her own path, her own people, her own art, which is drawing. I did, however, give her my emotions as a seventeen-year-old girl who used to self-harm, because if I was going to write that girl, I needed to write her well and realistically, in order to do justice to the many, many people who suffer daily from mental illness, and, in particular, self-harm. So I gave Charlie my heart, and my skin, but not my story.
3. If you could have written one book other than yours, it would be?

Six of Crows. That duology is all kinds of brilliant. I love Leigh Bardugo's mind (and face).
6. If Blood Rose Rebellion had a theme song, it would be?


I still haven't found a song that captures the book perfectly, but Imagine Dragon's "Demon" comes close.
1. If you could be stranded on a deserted island with one fictional character, who would it be?

I would choose Katsa from Graveling!!!! She's the ultimate survivor and I know she would figure out a way for us to make it off the island alive. Also, she's fascinating.
The next author I have is
Destiny Soria
, author of
Iron Cast!
This is another book I haven't read but DESPERATELY want to get to! Destiny (what a COOL NAME, right?) was kind enough to agree to come onto the blog and
do an interview!
2. What is your version of an ideal day?

Sleep + kitty snuggles + pancakes and bacon + more sleep. Rinse and repeat. I might add some reading in there somewhere.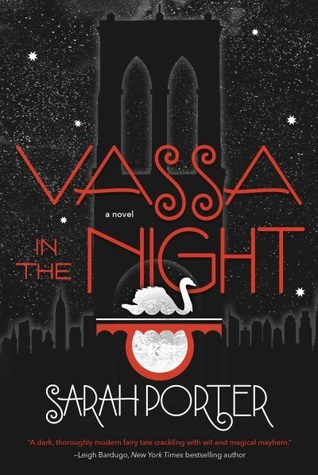 The next author I had on the blog was

the WONDERFUL

Sarah Porter

, author of

Vassa In The
Night!
I heard of this book when I saw the September Owlcrate Box on all the beautiful #Unboxing pictures! ALSO, IT'S A MAGICAL REALISM NOVEL steeped in Russian Folklore and also plain bizarre-ness that I AM SO EXCITED FOR!
6. What was the hardest scene to write in Vassa In The Night?




It's so hard to answer this without spoilers! But there are two scenes right near the end that made me cry uncontrollably while I was writing them. I sobbed for a few days straight. I hope that anyone who's read the book will know what I'm talking about!
I had with me the WONDERFUL
Tara Sim
, whose debut novel,
Timekeeper
was one that I read and fell in love with last year. I got the opportunity to read it as a part of the
Sunday Street Team
tour hosted by
Nori from Read Love Write
and I fell in love.
Read Tara's FULL Interview here! Give us a little sneak peak into the second book into the Timekeeper series! (I CANNOT WAIT!)
I can't say too much yet, but India is a major setting in book 2,
and we get to meet a few new important characters as well as spend
more time with those introduced in book 1. Oh, and there are
airships.
I ADORE YA thrillers and the AMAZING Caleb Roehrig, debut author of
Last Seen Leaving,
agreed
to come onto the blog, I was SO EXCITED! Caleb is SUCH fun to talk to (albeit is was just through emails) but I had such fun anyway.
Last Seen Leaving
is a YA Mystery about a boy who's girlfriend goes missing, and he's the number one suspect in her disappearance!
Caleb is here with a Guest Post on the Top Ten Book Endings That Shocked Him which you can read here!
For the last author, I have with me Julie Eshbaugh, author of Ivory and Bone and the upcoming sequel, Obsidian and Stars! I had the opportunity to be on the blog tour of Ivory and Bone last year and I LOVED it. You can read my review here!
I'm so thrilled that I got the chance to have Julie on the blog doing an AWESOME Epic Reads Inspired Would You Rather?
9. Get Locked In A Bookstore or In A Library?

I think a library, because there would be all types of materials to explore. Also, my library has full sets of series, whereas the bookstore might only have the newest volume.
***
I can only hope you had as much fun during the feature as I had putting it together!
And now - THE ANNOUNCEMENT!
I had SO MUCH fun (like I keep saying) but I do need your input:
I will be Meet The Authors a monthly feature on A Thousand Words A Million Books, and here are some of the details:
I decided that doing two weeks per month would be too much and SO, I decided to put aside five days a month specifically for authors and the AWESOME books they're publishing!
This WILL NOT be a copy of Meet The Newbies because the authors that will be on Meet The Authors won't necessarily be debut authors!
I'm SO EXCITED about this! I already have four authors lined up for February, and I can't wait to share their interviews with all of you!
***
THE QUESTION!
When I started A Thousand Words A Million Books, it was purely to talk about the books I was reading! I never EVER thought I'd get the chance to talk to so many wonderful authors - they were unattainable Gods, so to speak.
Another reason I keep at A Thousand Words A Million Books' is to SPREAD THE WORD about the books I love, and I would love to make Meet The Authors A Feature On Multiple Blogs.
What does this mean?
-- I would love it if the interviews and posts authors host on my blog could be ON YOUR BLOG AS WELL!
-- You would get a spot on the giveaway and the chance to help authors spread the word about the books!
-- There'll be a sign-up form where you can choose the authors you want to feature on the blog, on the same day as I do.
My question is: WOULD YOU SIGN UP FOR SOMETHING LIKE THIS?
I'd love to hear your inputs - it's just an idea I came up with, and it will probably take a month to implement, but any tips/ suggestions or even if you think it's A TERRIBLE IDEA WILL HELP!
Looking forward to hearing from you!