Title: Am I Normal Yet? (The Spinster Club #1)
Author: Holly Bourne
Publication Date: August 1st 2015
Publisher: Usborne Publishing Ltd
Part of a Series?: Yes, Book 1/3 of the Spinster Club Series
I Got A Copy Through: Usborne Publishing (THANK YOU!)
Blurb Description:

All Evie wants is to be normal. She's almost off her meds and at a new college where no one knows her as the girl-who-went-crazy. She's even going to parties and making friends. There's only one thing left to tick off her list…




But relationships are messy – especially relationships with teenage guys. They can make any girl feel like they're going mad. And if Evie can't even tell her new friends Amber and Lottie the truth about herself, how will she cope when she falls in love?
I flipped the last page of this book mere minutes ago, and all I can think of is HOW MUCH I can relate to this book.
On my sixteenth birthday, as a joke, two of my best friends and I made a little club (and decided to induct my other (boy) best friend as well, though, giving him the number Zero because in a surge of feministic mind-set, that's what boys are, right? Zeroes?)
We didn't act on it after, except to laugh about the craziness that was going through our heads when we pulled out this "How to Make a Fabulous Club" handbook from fifth grade and decided there was nothing cooler than to form a club then.
Living in India, we are SO OFTEN MAD about how UNFAIRLY and UNEQUALLY girls are treated. PEOPLE in my COLLEGE today are just there because getting a degree makes them more "appealing" of marriage to a boy. WHAT.
Even our own parents, who've always ALWAYS told us that we should NEVER be financially dependent and be our own people, still revert to anti-feminist ideas. Like Girls can't be sent out of town to college. Girls can't wear shorts. Girls must cook.
Basically, in a word, Holly Bourne's Am I Normal Yet? Is SO FREAKING RELATEABLE.
Even MORE than being a book that was surrounded around feminism, this book was one of the BEST MENTAL HEALTH BOOKS I'VE EVER READ.
It never once shied away from the topic, attacked clichés and called them out and most of all, HELPED ME UNDERSTAND the mind of someone suffering from OCD a WHOLE LOT BETTER THAN ANYTHING I'VE EVER READ BEFORE.
Everything about this book was gorgeous, but let me list it out:
1. The Importance of Mental Health Awareness
2. Boys and ALL THE DRAMA
3. FEMINISM
4. MENTAL HEALTH
5. FRIENDSHIP
6. Getting Help when you need it
7. Accepting Yourself AND Accepting that YOU ARE YOUR NORMAL
I loved this book. I'm going to stop ranting – because that's what this is. A Rant.
But TRUST ME WHEN I SAY that YOU NEED TO GET INTO THE WORLD OF EVIE, LOTTIE AND AMBER. Am I Normal Yet? Is filled with HILARIOUS MOMENTS, Boys, How To Be A Better Feminist Meetings and EXTREMELY REALISTICALLY PORTRAYED Mental Health Problems, and you NEED IT.
4.5 Stars.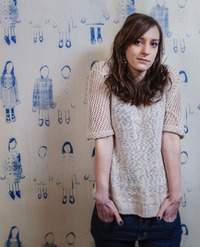 Have you read this series yet? Does it get even better? Who's your favourite - Evie, Lottie or Amber?
What are some AWESOME (fictional) books on with a strong feminism theme that you've read?
I can't wait to hear from you!