I am BEYOND THRILLED at the chance to share the Cover Reveal of the prequel to the M
alediction Trilogy
,
The Broken Ones
by
Danielle Jensen
.
The cover is GORGEOUS and goes SO WELL with the rest of the series, and I can't wait to get my hands on it!
If you haven't heard all of my squealing about the GORGEOUS
Malediction Trilogy
, you should definitely read my reviews of
Stolen Songbird
,
Hidden Huntress
and
Warrior Witch
. You should also read my
interview with the author, Danielle Jensen.
***
Title:
The Broken Ones (Malediction Trilogy, #0.6)
Author:
Danielle Jensen
Publication Date:
June 6th 2017
Publisher:
Angry Robot
Part of a Series?:
Yes, the PREQUEL to the Malediction Trilogy
Blurb Description: A prequel to the USA Today bestseller and Goodreads Choice finalist Stolen Songbird (The Malediction Trilogy).

Below Forsaken Mountain, a revolution stirs with the aim to overthrow the tyrant king of Trollus, and Marc is the right hand of its leader. It's a secret more than one troll would kill to possess, which is why he must keep it from everyone, even the girl he loves.

Since a tragic accident revealed her affliction and ruined her sister's chance at the throne, Pénélope is an anathema to her father, the Duke d'Angoulême. Deeming her life worthless, he gives her one chance to survive: find proof that the boy she loves is a leader in the sympathizer revolution.

Marc and Pénélope must navigate the complex politics of Trollus, where powers on all sides are intent on using them as pawns, forcing them to risk everything for a chance at a life together.

Except being together might be the greatest risk of all.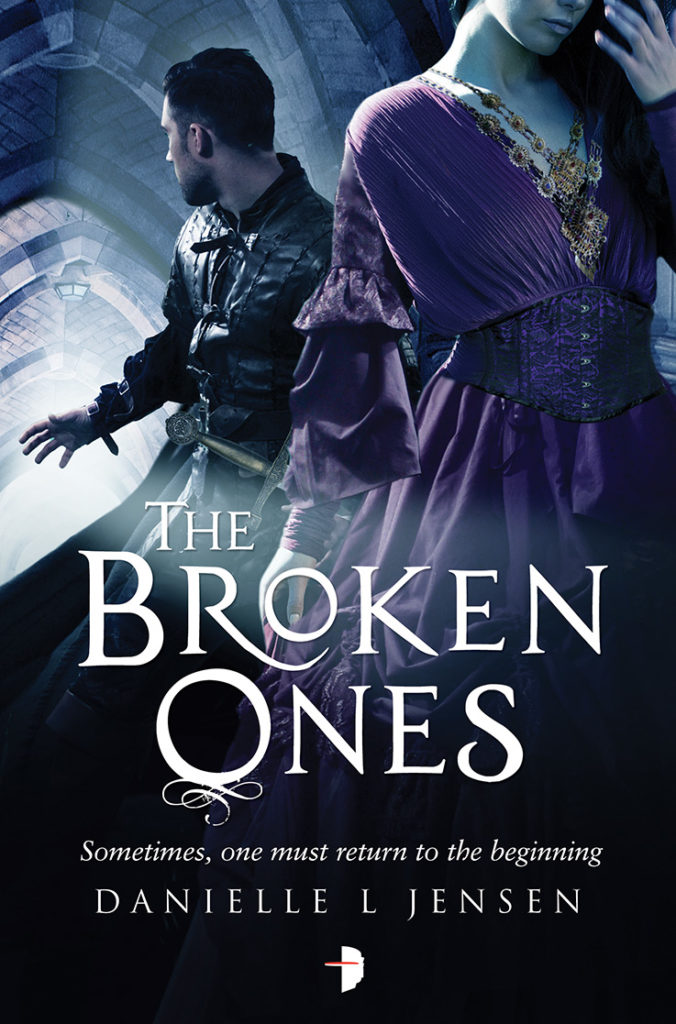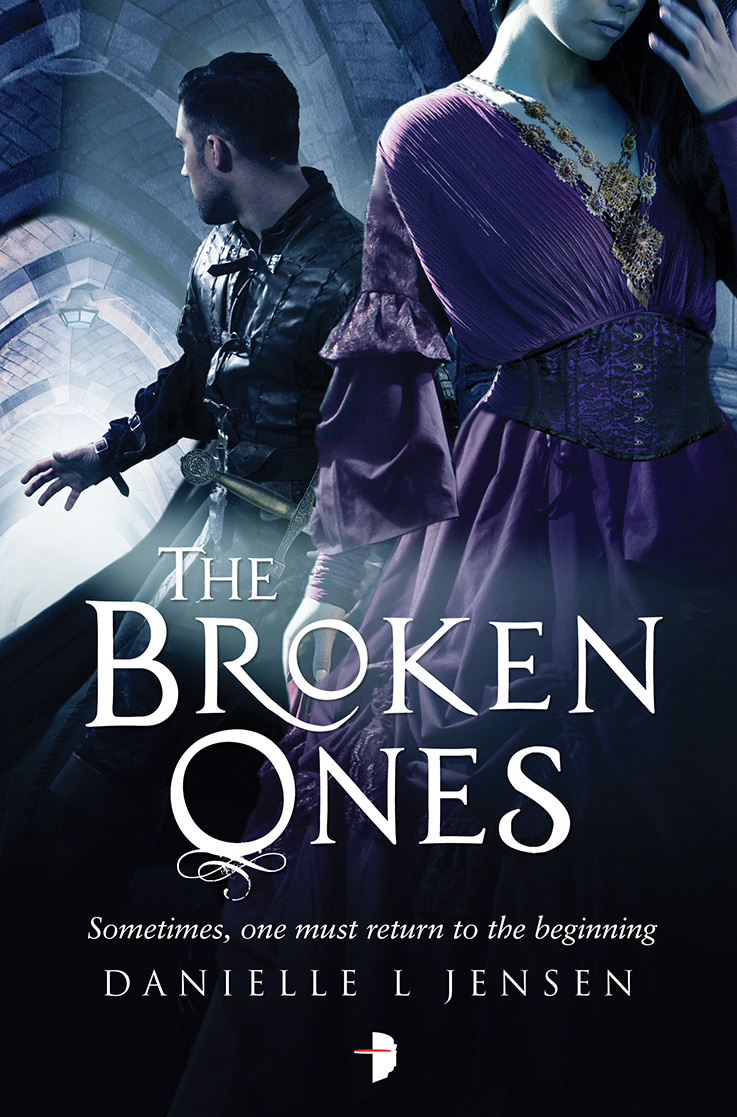 Title:
Stolen Songbird (Malediction Trilogy #1)
Author: Danielle. L. Jensen
Publisher: Strange Chemistry (Angry Robot)
Publishing Date: April 1st 2014
Blurb Description:

For five centuries, a witch's curse has bound the trolls to their city beneath the ruins of Forsaken Mountain. Time enough for their dark and nefarious magic to fade from human memory and into myth. But a prophesy has been spoken of a union with the power to set the trolls free, and when Cécile de Troyes is kidnapped and taken beneath the mountain, she learns there is far more to the myth of the trolls than she could have imagined.




Cécile has only one thing on her mind after she is brought to Trollus: escape. Only the trolls are clever, fast, and inhumanly strong. She will have to bide her time, wait for the perfect opportunity.




But something unexpected happens while she's waiting – she begins to fall for the enigmatic troll prince to whom she has been bonded and married. She begins to make friends. And she begins to see that she may be the only hope for the half-bloods – part troll, part human creatures who are slaves to the full-blooded trolls. There is a rebellion brewing. And her prince, Tristan, the future king, is its secret leader.




As Cécile becomes involved in the intricate political games of Trollus, she becomes more than a farmer's daughter. She becomes a princess, the hope of a people, and a witch with magic powerful enough to change Trollus forever.
Title:
Hidden Huntress (The Malediction Trilogy #2)
Author:
Danielle L Jensen
Publisher: Angry Robot
Publication Date: June 2nd 2015
Part of A Series?: Yes, Part 2/3 of the Malediction Trilogy
Blurb Description:

Beneath the mountain, the king's reign of tyranny is absolute; the one troll with the capacity to challenge him is imprisoned for treason. Cécile has escaped the darkness of Trollus, but she learns all too quickly that she is not beyond the reach of the king's power. Or his manipulation.




Recovered from her injuries, she now lives with her mother in Trianon and graces the opera stage every night. But by day she searches for the witch who has eluded the trolls for five hundred years. Whether she succeeds or fails, the costs to those she cares about will be high.




To find Anushka, she must delve into magic that is both dark and deadly. But the witch is a clever creature. And Cécile might not just be the hunter. She might also be the hunted…
Title:
Warrior Witch (The Malediction Trilogy #3)
Author: Danielle Jensen (THANK YOU. I OWE YOU EVERYTHING)
Publisher: Angry Robot Books
Publication Date: May 3rd 2016
Part of A Series?: Yes, Book Three of the Malediction Trilogy
Blurb Description:

The thrilling conclusion to the breakout Malediction Trilogy by Goodreads Choice finalist Danielle L. Jensen.




Cécile and Tristan have accomplished the impossible, but their greatest challenge remains: defeating the evil they have unleashed upon the world.




As they scramble for a way to protect the people of the Isle and liberate the trolls from their tyrant king, Cécile and Tristan must battle those who'd see them dead. To win, they will risk everything. And everyone.




But it might not be enough. Both Cécile and Tristan have debts, and they will be forced to pay them at a cost far greater than they had ever imagined.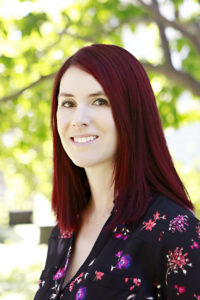 Daniell
e L. Jensen was born and raised in Calgary, Canada. At the insistence of the left side of her brain, she graduated from the University of Calgary with a bachelor's degree in finance. But the right side of her brain has ever been mutinous, and it sent her back to school to complete an entirely impractical English literature degree at Mount Royal University. Much to her satisfaction, the right side shows no sign of relinquishing its domination.
Danielle L. Jensen is the USA Today bestselling author of The Malediction Trilogy: Stolen Songbird, Hidden Huntress, and Warrior Witch