Hi Everyone!
I'm currently in the middle of a long weekend (really, it's three days but SO MUCH MORE than the ONE day we usually get) from college and I am spending all my time Netflixing, Reading and freaking about all the assignments I have due next week, while not actually
doing
them.
It's fine, though. I have a plan so let's see how it all works out.
BUT, I'm more excited to talk about all the amazing books I received this week that include some of my MOST ANTICIPATED releases of the year as well as a signed and personalized book all the way from America!
Stacking the Shelves is a weekly meme hosted by the lovely folks at Tyga's Reviews and is all about all the books (review copies, bought or gifted) you stacked onto your shelves.
FOR REVIEW:
From Abrams and Chronicle Books
1. Along the Indigo by Elise Chapman:
I've been eyeing this book for a WHILE now, ever since I saw the cover reveal on Twitter happen a few months ago, because how GORGEOUS does it look? It sounds gorgeously creepy and mystical and I LOVE BOOKS SET IN SMALL TOWNS and I can't wait to dive into Elise Chapman's latest book.
Along the Indigo
releases March 20th 2018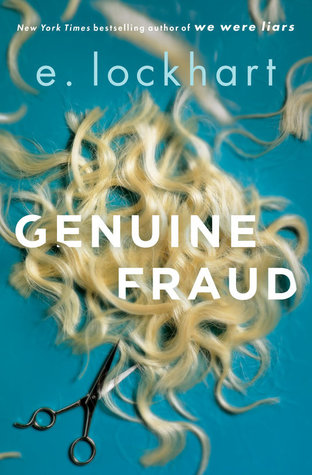 From Bloomsbury India:
1. Genuine Fraud by E. Lockhart:
It's been a WHILE since I've been so excited for an E. Lockhart novel. I read her JAW DROPPING excuse for a novel,
We Were Liars
years and years ago and I can't wait to read this Mind Twisting novel of hers. Described as diabolical, smart and twisty, I can't wait to get my Book Dragon Claws TM into this book. It sounds great, the cover is simple and brilliant and a HUGE thank you to Bloomsbury for sending this my way!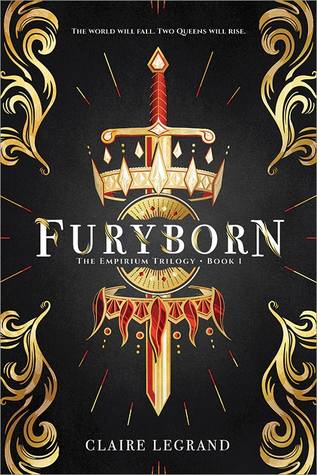 From NetGalley:
1. Furyborn by Claire Legrand:
I AM CURRENTLY FREAKING OUT NOW BECAUSE I
ACTUALLY
HAVE THIS BOOK ON MY KINDLE (app) IT IS ONE OF MY MOST ANTICIPATED RELEASES OF THIS YEAR and EVERYBODY is calling it the NEXT BIG YA FANTASY book and I NEED TO DIVE IN NOW.
ALSO, GOOD GOD THAT COVER IS STUNNING AND I AM OBSESSED WITH IT.
Thank you so SO much Soucebooks Fire for giving me approval to read this book!
2. I Stop Somewhere by T.E. Carter:
I got this book as a part of the FFBC Blog Tour that I am a part of next month and I am SO INTRIGUED by it. It is about rape, sexual assault, murder and a whole lot of hard hitting stuff that I haven't really read since Louise O' Neill's
Asking for It
and
Only Ever Yours
wrecked me, but I am READY to put my heart out there and feel again because: #MeToo.
Thank you to Fiewel and Friends and the FFBC for getting this book to me!
3. The Queens of Innis Lear by Tessa Graton:
A DARK FANTASY NOVEL INSPIRED BY
GAME OF THRONES
AND KING LEAR? With a cover as BEAUTIFUL as that one? I'll take two please.
This novel was SURPRISINGLY on Read Now for all NetGalley reviewers (which meant the ridiculous rules against international reviewers have vanished) and I got the chance to download it. I am SO EXCITED to read it.
The Queens of Innis Lear
released March 27th 2018 from Tor Books.
GIFTED: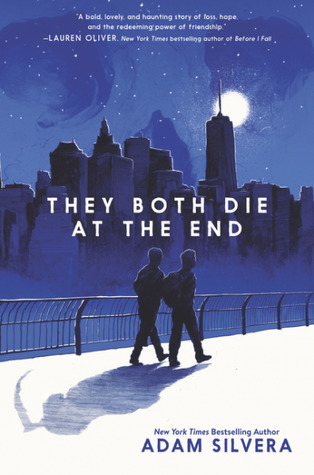 1. They Both Die At The End by Adam Silvera:
One of my BEST Blogging Friends, the incredibly kind and amazing Nori from Read Write Love 28 got one of my MOST anticipated released,
They Both Die At The End
signed AND PERSONALIZED from Adam Silvera himself and then got it to me through a mutual friend.
I screamed when I saw the parcel, and even more so when it was signed because AAAH. Thank you SO MUCH, NORI. This is one of the best presents ever.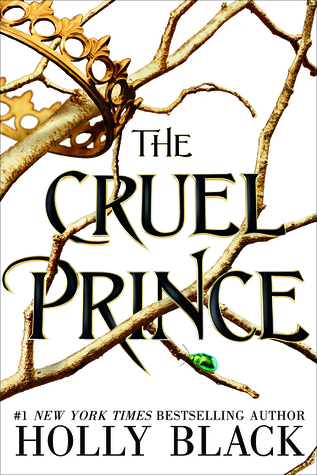 BOUGHT:
1. The Cruel Prince by Holly Black:
I didn't know what to think of this book, initially, but then I saw EVERYONE on my Goodreads/ Twitter/ Instagram feeds RAVING about what a brilliant book this is and I simply HAD to get it for myself. I got it at quite a steal deal from Amazon and I can't wait to dive into this Faerie filled world.
Fingers crossed that it's as good as everyone says it is!
What books have you stacked onto your shelves over the last week
Have you read any of my new books/ are you excited for any of them?
I'd ABSOLUTELY love to hear from you!