Hello Everyone!
I've been struggling to keep my head up above the never ending piles of college work (and part-time/ freelance work work) and I feel like I've neglected my blog a little. Please know that all of you lovelies reading this are SO SO important to me, and I try to blog/ or read to blog about something any chance I get!
I got a few pieces of bookmail in the last month, since
my last #StackingTheShelves
and I thought I'd quickly do up a post!
Stacking the Shelves is a weekly meme hosted by the lovely folks over at Tyga's Reviews and is all about the books you buy and receive for your shelf over a week!
FROM HARPERCOLLINS INDIA:
1. Lifelike by Jay Kristoff:
Jay Kristoff is one of my absolute favourite authors and I am SO EXCITED for
Lifelike!
I'm actually honestly a little scared to dive in, because I'm extremely familiar with Jay's love for torturing characters, but this has been one of my anticipated reads of the year and I can't wait to dive in. ALSO, THE UK COVER IS LIFE.
2. The Book of M by Peng Sheperd:
Although I've heard that this is a slow paced book, it has CAUGHT MY ATTENTION. Not only does it look gorgeous, but the story sounds stunning and I can't wait to pick up this blue and pink monster. This is also a DEBUT novel that's been making some noise and I can't wait to see what it has in store for me!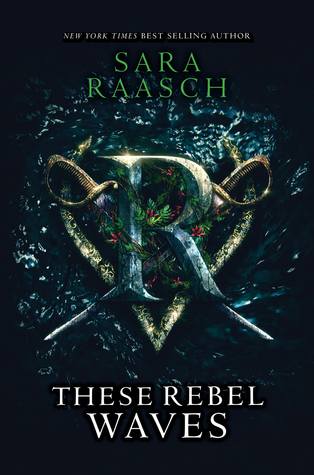 3. These Rebel Waves by Sara Raasch:
I only read the first book of Sara Raasch's previous trilogy, and I honestly didn't like it enough to continue. The world building confused me, but I am very excited for this new trilogy. I think it's about pirates, but at this time, I honestly couldn't tell you. This came to me as a complete surprise and I can't wait to dive in!
4. Hold by Michael Donkor:
Here is a part of the blurb: "Moving between Ghana and London, Hold is an intimate, moving, powerful coming-of-age novel. It's a story of friendship and family, shame and forgiveness; of learning what we should cling to, and when we need to let go." and it sounds ABSOLUTELY GORGEOUS. I am really looking forward to reading this one.
FROM PENGUIN INDIA:

1. Nyxia Unleashed by Scott Reintgen:
I DID NOT EXPECT TO GET THIS IN THE MAIL, but it showed up and I was ABSOLUTELY OVERJOYED. There's just something magical about holding a book you've been waiting for for MONTHS in your hands, that's different from having the e-version of it, and I picked this book up almost immediately. I'm in shock and awe of Scott Rankin's brilliant writing and plot development and character and world building and I can't wait for the final book in this trilogy where I'm sure I'll sob my eyes out.
READ MY REVIEW HERE: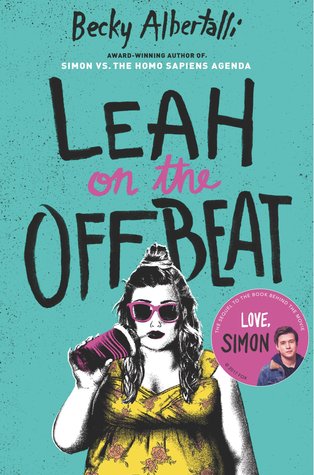 2. Leah on the Offbeat by Becky Albertalli:
A FAT GIRL AS A PROTAGONIST? I don't need to know more about the story - I'm already in. I absolutely loved the
Love Simon
movie, even though I haven't read the book (don't hate me) but I am EVEN MORE EXCITED FOR LEAH. I loved
Upside of Unrequited
and I can't wait to dive into this one.
FROM ONEWORLD PUBLICATIONS:
1. Fight Like A Girl by Clementine Ford:
I don't typically read non-fiction, but this highly praised FEMINIST MANIFESTO caught my eye, and now it's sitting on my TBR pile, all thanks to Oneworld Publications pure awesomeness. I honestly cannot wait to dive into this book, and I sincerely hope it blows my mind.
FROM SCHOLASTIC INDIA:
1. Ahimsa by Supriya Kelkar: I honestly just got this book yesterday, and I hope to pick it up something this week. It sounds quite stunning:



In 1942, when Mahatma Gandhi asks Indians to give one family member to the freedom movement, ten-year-old Anjali is devastated to think of her father risking his life for the freedom struggle.




But it turns out he isn't the one joining. Anjali's mother is. And with this change comes many more adjustments designed to improve their country and use "ahimsa"—non-violent resistance—to stand up to the British government. First the family must trade in their fine foreign-made clothes for homespun cotton, so Anjali has to give up her prettiest belongings. Then her mother decides to reach out to the Dalit community, the "untouchables" of society. Anjali is forced to get over her past prejudices as her family becomes increasingly involved in the movement.




When Anjali's mother is jailed, Anjali must step out of her comfort zone to take over her mother's work, ensuring that her little part of the independence movement is completed.




Inspired by her great-grandmother's experience working with Gandhi, New Visions Award winner Supriya Kelkar shines a light on the Indian freedom movement in this poignant debut.
What books have you stacked onto your shelves over the last week
Have you read any of my new books/ are you excited for any of them?
I'd ABSOLUTELY love to hear from you!