Title:
The Assassin's Blade (Throne Of Glass #0.1 - #0.5)
Author:
Sarah J Maas
Publication Date:
March 13th 2014
Publisher:
Bloomsbury India
Part of a Series?:
Yes, Novellas 1-5 of the Throne of Glass Series
I Got A Copy Through:
I Bought It!
Buy Links: Amazon IN || Amazon US || Amazon UK || Barnes and Noble || The Book Depository || Wordery || Flipkart || Snapdeal || Foyles || Waterstones || WHSmith || Kobo || Books A Million || Chapters Indigo || Google Books
Blurb Description:

Celaena Sardothien owes her reputation to Arobynn Hamel. He gave her a home at the Assassins' Guild and taught her the skills she needed to survive.




Arobynn's enemies stretch far and wide - from Adarlan's rooftops and its filthy dens, to remote islands and hostile deserts. Celaena is duty-bound to hunt them down. But behind her assignments lies a dark truth that will seal her fate - and cut her heart in two forever...




Explore the dark underworld of this kick-ass heroine and find out how the legend begins in the five page-turning prequel novellas to the

New York Times

bestselling Throne of Glass series.
I'm not a big fan of novellas or short stories, and that's probably why you don't see me reading them. I have nothing against them except for the fact that they're too… short.
Now before you roll your eyes at me and say 'WELL, OBVIOUSLY a SHORT STORY is short,' let me explain. At just the time I start getting invested in the characters and the plot, POOF. IT'S ALL DONE. Which leaves me sort of invested and sort of mad and so, I don't read them much. And by that I mean barely. BARELY EVER. Or, Ever.
When I got told, however that I should read The Assassin's Blade before I pick up Tower Of Dawn to understand some characters better, I finally felt like it was time to give these novellas a try (despite owning the collection for years)
You should all also note the MAGNITUDE OF THIS ACHIEVEMENT because:
a)
I ACTUALLY READ A BACKLIST TITLE
b)
I ACTUALLY TOOK A BOOK OUT OF MY SHELF THAT I PROMISED MYSELF I WOULD READ WHEN I BOUGHT IT AND I… ACTUALLY DID.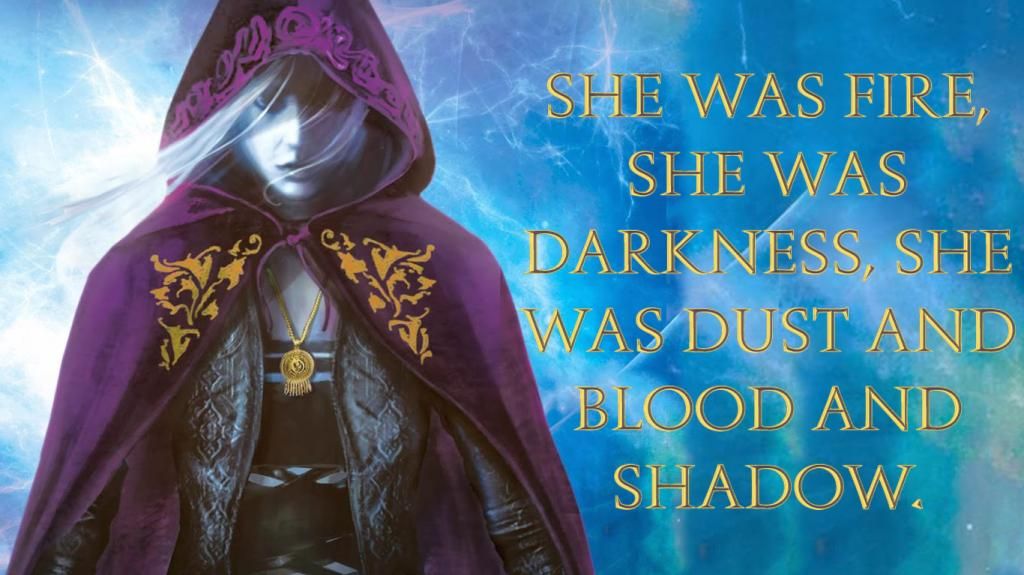 Now that I've sufficiently praised myself, let's move on to the actual book review:
I REALLY ENJOYED Sarah J Maas' Throne Of Glass Novella collection
. We can attribute this to the fact that these five stories READ LIKE A FULL LENGTH BOOK that skipped forward at times but I ENJOYED IT SO MUCH.
I loved getting to know Sam and Arobynn and re-meet the assassin Celaena Sardothien. Let's break it down story wise:
1)
THE ASSASSIN AND THE PIRATE LORD:
Reading this story made me wish SO SO BADLY that I had picked this book up before I dove into Empire of Storms last year because I would have LOVED to have met Rolfe and the rest of Skulls Bay in the context I was meant to. I loved that this story showed us how Celaena had always been someone who fought for the people and I LOVED THE BEGINNING OF SAM'S AND HER RELATIONSHIP. More than anything, I LOVED RE-MEETING THE SASSY ASSASSIN CELAENA BECAUSE I MISSED HER SO MUCH IN THE RECENT BOOK.
2)
THE ASSASSIN AND THE HEALER:
I've pretty much figured while I was reading this book that the "Healer" who this story was about is the character I will meet in Tower Of Dawn, and it makes me so glad that I picked it up. If we saw Celaena brazen side in the last novella, we were introduced to the one with the kind heart here and I loved it.
3)
THE ASSASSIN AND THE DESERT:
This was the novella I was MOST excited for because this kept getting mentioned in the series and I was VERY excited to see what Celaena's training was like, and it was also the novella that disappointed me the most. It had too little training and action and too much running across the sand and friendship. It didn't seem like supremely hard training (but then again, what do I know?) and I was sort of waiting for it to be done with.
4)
THE ASSASSIN AND THE UNDERWORLD:
THIS WAS BY FAR MY FAVOURITE NOVELLA. Celaena is back at Rifthold, a changed Assassin, with Arobynn and Sam and I loved the tensions that arose and the characters we met (hello, Lysandra) and fine new Assassin outfits and well, IT WAS SUCH A GOOD MINI BOOK.
5)
THE ASSASSIN AND THE EMPIRE:
If you've read Throne of Glass, you should already know what this book is about and how it ends. I wasn't particularly looking forward to it and I SO BADLY wanted everything to have a different ending but it didn't. Still, definitely a good story but I ONLY WISH IT WAS ALSO TOLD FROM AROBYNN'S POINT OF VIEW.
~
Even if you're not a short story person (and I feel you) but you ARE a fan of the Throne of Glass series, I would DEFINITELY recommend this collection, preferably before you dive into Queen Of Shadows (There are some backstories you might not want to miss!)
I loved getting to know Celaena again. A fun, sassy and assassin filled origin story to one of my favourite fictional characters. 4 stars.
Sarah J. Maas is the New York Times and USA Today bestselling author of the Throne of Glass series
as well as the A Court of Thorns and Roses series.
Sarah lives in Bucks County, PA, and over the years, she has developed an unhealthy appreciation for Disney movies and bad pop music. She adores fairy tales and ballet, drinks too much tea, and watches an ungodly amount of TV. When she's not busy writing, she can be found exploring the historic and beautiful Pennsylvania countryside with her husband and canine companion.
What are your thoughts on the Throne of Glass series?
Do you prefer the ACOTAR series or the TOG series?
Who's your favourite character? Who do you ship the most?
I'd love to hear from you!