I have a flight out of the country in LESS THAN SIX HOURS and I'm frantically scheduling Blog Posts
so that my blog is at least half way active! I promise I'll return and reply to all of your comments and I hope you love all the reviews coming up!
I also just finished interning at my first company,
The Pixelate
as a copy-writing intern and it was SUCH A JOY getting to learn and also to meet new people and expand my writing skills. We laughed, drank a lot of coffee, wrote and basically, it was the best first job experience anyone could have asked for.
Here's my Stacking The Shelves. I honestly can't remember when I last did one, so here goes: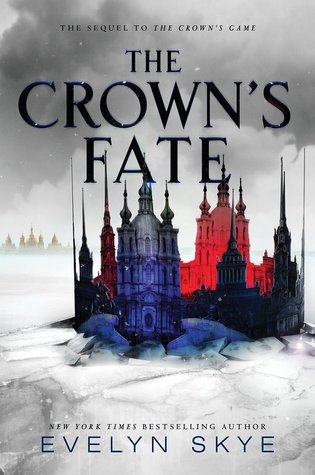 FOR REVIEW:
From Harper Collins India:
1. The Crown's Fate by Evenly Skye:
THIS IS A HARDCOVER! India usually releases only paperbacks, and my copy of book one,
The Crown's Game
is in paperback but I love hardcover SO MUCH MORE! I'm so excited to see what will happen with Vika, Nikolai and Pasha and I can't wait to dive in!
2. Made You Up by Francesca Zappia:
I've heard nothing but BRILLIANT things about the book with the girl who can't tell reality from her own delusions. The cover looks so perfect, and I am so excited that the lovely people at Harper Collins finally published this in India and were awesome enough to send me a copy. Fingers crossed that I love it!
3. Baaz by Anuja Chauhan:
One of the only Indian Authors on my auto buy list despite the fact that I love here, I AM SO EXCITED for Anuja's latest book. Set in 1973, with the main character being a Pilot in the Indian Air Force and I can't wait to dive into another book from mt favourite author.
From Macmillan Intl: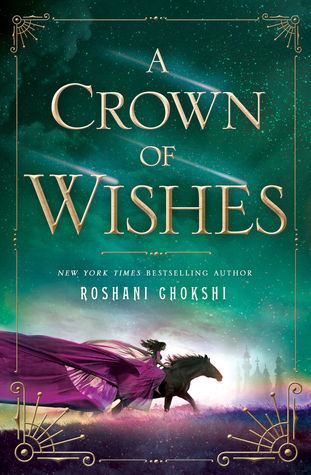 1. A Crown of Wishes by Roshani Chokshi:
I read Roshani's debut novel,
The Star Touched Queen,
last year. While it wasn't my favourite book, I knew I NEEDED to read her next book,
A Crown of Wishes,
which the lovely folks at Macmillan sent me.
Roshani's writing was utter and complete perfection
and I could not recommend diving into this series more. Read my review here.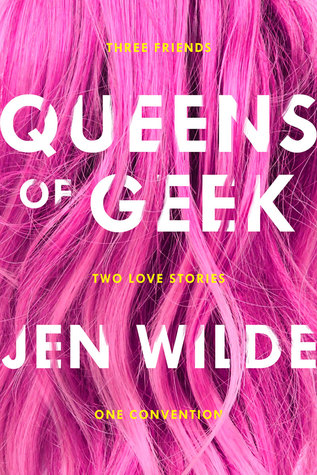 2, Queens of Geek by Jen Wilde:
Conventions? Two romances? THAT PICK HAIRED COVER? Sign me up, and sign me up YESTERDAY! I have it in my hand luggage for my flight tonight and I'm so excited to dive into the fandom filled world.
From Penguin Random House International: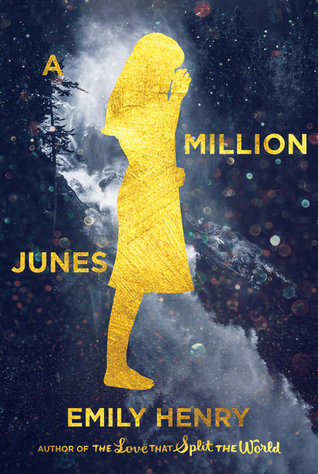 1. A Million Junes by Emily Henry:
I heard nothing but great things about Emily Henry's debut novel,
The Love That Split The World,
last year but I never got the chance to get my hands on it. I was beyond excited when an ARC of
A Million Junes
landed on my doorstep this Monday because NOW I GET TO TAKE IT ON VACATION WITH ME! So excited to start this book.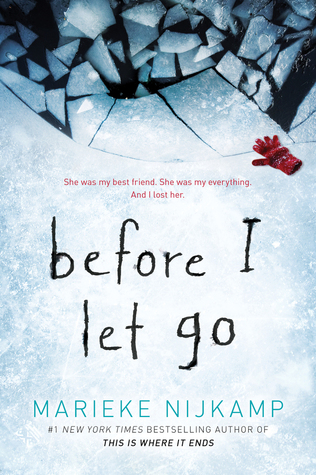 From NetGalley:
Before I Let Go by Marieke Nijkamp:
I've actually refrained from hitting the Request button on anything and everything on NetGalley but when I saw Marieke's 2018 release, I COULD NOT RESIST! Marieke is SUCH an amazing author and the cover is gorgeous and I can't wait to dive in, even if it releases oh about seven months away.
BOUGHT: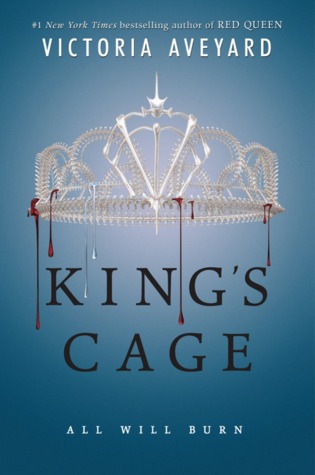 1. King's Cage by Victoria Aveyard
I almost cried when I got my hands on this book and I have packed it in my
"I just want to read"
tote and it's in my suitcase and I'm planning on reading it over my ten day trip! The ending is apparently very cliffhanger-y and will ruin your soul and I CANNOT WAIT.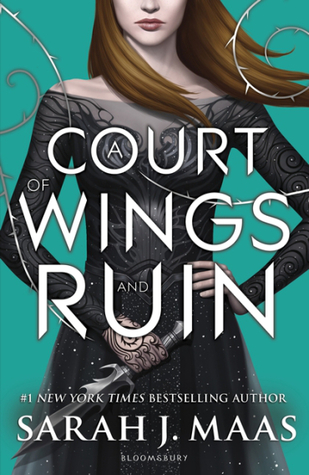 2. A Court of Wings and Ruin by Sarah J Maas:
I HAVE FINISHED THIS. I haven't collected my thoughts in a review yet, but hopefully I will be able to. I finished it a little less than two days ago but this book was NOTHING like ACOMAF, even if it was a good book.
What did you stack onto your shelves this week?
I can't wait to check out your stacks this week, so please do leave me your links!