Title:
Moonrise
Author:
Sarah Crossan
Publication Date:
September 2017
Publisher:
Bloomsbury Publishing
Part of a Series?:
No, A Standalone
I Got A Copy Through:
Bloomsbury India (THANK YOU!)
Buy Links: Amazon IN || Amazon US || Amazon UK || Barnes and Noble || The Book Depository || Wordery || Flipkart || Infibeam || Foyles || Waterstones || WHSmith || Kobo || Chapters Indigo || Google Books
Blurb Description:

'They think I hurt someone.

But I didn't. You hear?

Coz people are gonna be telling you

all kinds of lies.

I need you to know the truth.'




Joe hasn't seen his brother for ten years, and it's for the most brutal of reasons. Ed is on death row.

But now Ed's execution date has been set, and this might be the last summer they have together.




This astonishing new novel from multi-award-winning author Sarah Crossan explores life, death, love and forgiveness
Before we begin, I should tell you that this book is told in verse. Or rather, like a really long, sorrow filled and beautiful poem.
I can honestly say that I LOVE LOVE LOVE this style of writing so much because it manages to pack all the gut punches and the emotional turmoil without the filler and it's so easy to read through. In fact, I'm going to be looking for more books told like this because Sarah Crossan does it SO WELL and I was reduced to tears by the end of Moonrise.
Before I go any further, I have to thank the lovely publicists at Bloomsbury India for sending me a lovely finished copy of this book. I am so honoured to get the chance to read it.
My Thoughts:
1.
Like I said,
the writing was SPECTACULAR
. It's always such a different experience to read work written in verse and Sarah Crossan does it like nobody else.
Her prose is simple yet manages to capture the gravity of any situation.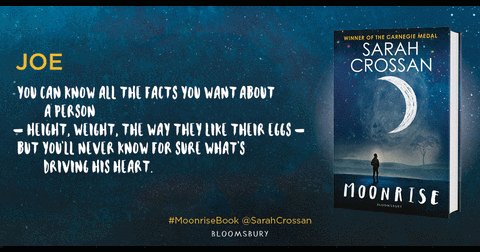 2.
I LOVE WHAT THIS BOOK IS ABOUT: Innocent people caught in the justice system and death row and brotherhood.
I don't really have a very strong opinion on the death penalty – but I haven't read a book about it like
Moonrise
before. It was a gorgeously heart breaking depiction of a boy whose brother who practically raised him is on death row and honestly, it had me sobbing by the end of it.
3.
I loved Ed. I loved the boy who took care of a brother who was a decade younger than her was. I loved that all he wanted was a soda and a little love. His three letters to Joe wrung my heart and I WAS WAITING FOR THE MIRACLE THAT WOULD SAVE HIM SO SO BADLY and his version of events really got to me.
4.
Joe was an amazing character too. Sarah Crossan highlights the irregular life of a teenage boy struggling to find someone in the world, trying to make things work with his family and trying to cope with the fact that his brother might be stolen away from him.
Both Ed and him were heart breaking characters and all I wanted to do was run inside the book and hug the both of them for forever.
5.
I feel like this review doesn't even come close to capturing the MAGIC and SORROW that makes up Sarah Crossan's latest book, Moonrise, because it is filled with magical writing and a sorrow filled yet beautiful story that DESERVES TO BE READ.
An absolutely heart-wrenching tale with writing that does more than bring life to the characters by transporting you into the world and honestly, YOU NEED TO BE READING IT.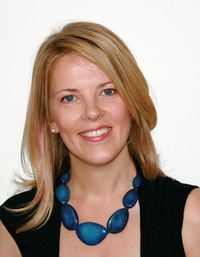 Sarah Crossan is Irish. She graduated with a degree in Philosophy and Literature before training as an
English and Drama teacher at Cambridge University and worked to promote creative writing in schools before leaving teaching to write full time.
She completed her Masters in Creative Writing at the University of Warwick in 2003 and in 2010 received an Edward Albee Fellowship for writing.
She currently lives in NYC.
Have you rad any of Sarah Crossan's books? What do you think of them?
What are some of your favourite books told in Verse? Do you like reading the occasional book in verse or do you hate this writing style?
I'd absolutely love to hear from you guys <3!