The Broke and The Bookish
is on hiatus this week, I REALLY
Really
felt like doing a
Top Ten Tuesday Post
, so I decided to choose a past topic that I skipped over!
I decided to do the
Top Ten Sequels I've been DYING to read ever since I closed the prequel
, because WHY NOT? Waiting is SO TERRIBLE for me, especially because these are ALL books that have broken my heart in some way or the other and I NEED HELP in the form of closure for my darling characters.
So, here goes:
1. KING'S CAGE BY VICTORIA AVEYARD: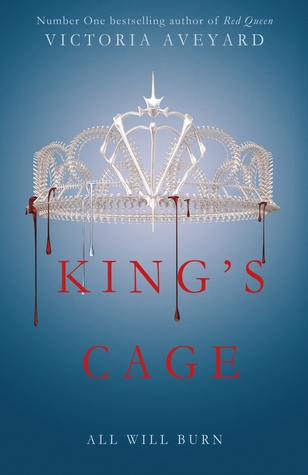 I JUST heard an hour ago from Hachette India that they would be sending this book to me and I AM SO EXCITED THAT MY WAIT IS OVER! I fell for this series when I was in Australia in 2015, and I CANNOT WAIT FOR WHAT MY GODDESS VICTORIA AVEYARD BRINGS TO THIS ONE. I had actual book-dreams after Glass Sword and I'm pretty sure this book will leave me emotionally scarred. Again.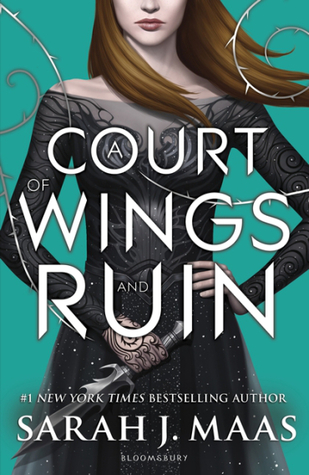 2. A COURT OF WINGS AND RUIN BY SARAH J MAAS:
I'm honestly
scared
that this book is almost here because a) I'm scared that ACOMAF was the BEST this series could have gotten and that this will be a let down and b) I AM SO AFRAID of what this will do to me. I was left a SHELL OF A HUMAN after ACOMAF, and I don't know how to deal with that again. Seriously.
3. THE ILLUMINAE FILES #03 BY AMIE KAUFMAN AND JAY
KRISTOFF:
I read Illuminae as my last 2016 read, and then jumped into Gemina as my first 2017 read, but THIS SERIES IS THE BEST IN THE WORLD? It make me see Young Adult books set in Space SO DIFFERENTLY and well, I NEED THE SEQUEL. I'm dying to meet Kady, Ezra, Hannah, Niklas, AIDAN and the rest of the crew again.
(Not The 03 Book Cover)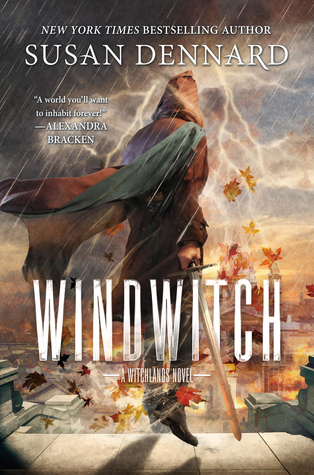 4. BLOODWITCH BY SUSAN DENNARD:
I only recently dove into the MAGIC that is Susan Dennard's The Witchlands series, and I THINK I FOUND MY NEW OTP HERE? (After #Feyrhys obviously) Iseult and Aeduan are SUCH a gorgeous couple, and even though there was not a single traditional romantic thing that happened between them, THEY TOTALLY HAVE MY HEART. ALL OF IT'S BROKEN PIECES. Also,
Bloodwitch
is Aeduan's book and I NEED IT?
(Not the Bloodwitch Cover)
5. THE DARK CALLING BY KRESLEY COLE:
If you haven't seen me RANTING about The Arcana Chronicles (I've done it A LOT) then you'll know how MUCH I need the fifth installment of this series. The ONLY information out about this book is that it releases Spring 2017 BUT NOTHING ELSE. *cries*
What is this series about? Only teenagers playing a life or death game, with immortality as the prize, an apocalypse as the setting and powers based off of tarot cards. AKA: THE COOLEST PLOT EVER.
8. THE SONG RISING BY SAMANTHA SHANNON:
I read The Bone Season three years ago when I was supposed to be studying for a Final, BUT HOLY GOD WAS THAT THE BEST THING EVER. I own The Mime Order, but I AM SO EXCITED that The Song Rising is FINALLY releasing and that I get to binge the first three books!
9. THE LANGUAGE OF THORNS BY LEIGH BARDUGO:
Another book set in the Grishaverse? I NEEDED THIS YESTERAY. After I closed Crooked Kingdom this November, I couldn't BELIEVE that I had to say goodbye to this world but I AM SO EXCITED ABOUT THIS SHORT STORY COLLECTION (and I don't even LIKE short stories that much!)
YAYYY! Also, IT'S ILLUSTRATED (!)
10. TRAITOR TO THE THRONE BY ALWYN HAMILTON:
Rebel of the Sands is ONLY THE BEST BOOK EVER and I am SO FREAKING EXCITED FOR EVERYTHING THIS BOOK CONTAINS. I have it in my hands, right now, AND I'M QUOTED INSIDE IT. *Dies of happiness*
I cannot wait to see where Amani and Jin take me this time!
Which Sequels are YOU Desperately waiting for? How many of these series' are you in love with as well? How many do you have to start yet?
Looking forward to hearing from you!