Hi Guys!
IT'S THE HOLIDAYS! (yes, I do state the obvious) and I do hope you received ALL THE THINGS on your Christmas Wishlists and that it was a time of Books, Delicious Food and Happiness.
2016 has been an AMAZING bookish year so far - it was the first year I REALLY threw myself into blogging (despite starting in 2014) and I surpassed my Goodreads Reading Challenge by reading 165/ 125 Books and well, I've loved every minute of it.
Which is why it is SO HARD to choose my Top Ten Books in 2016 that I would still totally , but here goes ANYWAY. Oh, by the way, I definitely recommend these reads to you!
Top Ten Tuesday is a weekly meme hosted by the lovely ladies over at The Broke and The Bookish.
2. Glass Sword by Victoria Aveyard
I TECHNICALLY read this book from the last day of 2015 to the first day in 2016, so IT DEFINITELY COUNTS, but this book is BEAUTIFUL.
I had actual dreams about the contents of this book, and I CANNOT wait for King's Cage to hit shelves in a few weeks, and CAN I JUST GET A TIME MACHINE ALREADY?
4. Only Ever Yours by Louise O'Neill
THIS BOOK EMBODIES EVERYTHING THAT IS WRONG WITH BODY IMAGE IN OUR SOCIETY AND IT IS AMAZING. Set in the future where girls are genetically made to be perfect companions for the boys, and they're trained for the sole purpose of being perfect.
I could not recommend this more.
5. Warrior Witch by Danielle Jensen
THE ENDING OF THIS SERIES WAS POSITIVELY HEARTBREAKING. I was on vacation with my friends when I finished it and I PRETTY MUCH SCREAMED in frustration and also cried at the utter heartbreaking-ness of it all.
This series will leave you in love, and NOW THERE'S A PREQUEL COMING. I am so so excited.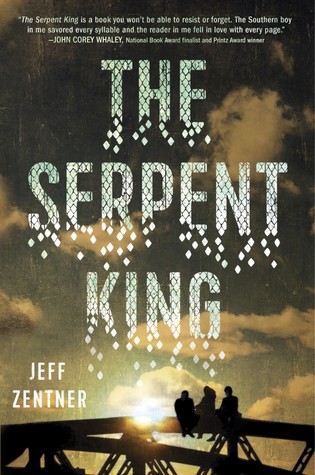 6. The Serpent King by Jeff Zentner
I bought the Kindle edition of this book and after hearing ALL the good things about the book, I decided to give it a try which ended in my curled up in my comforter, sobbing because it was SO LYRICALLY BEAUTIFUL.
I adore Travis, Dill and Lydia and their story of growing up, moving up and life broke my heart and I cannot wait to read his next book,
Goodbye Days.
7. The Summoner Series by Taran Matharu
I got review copies of this series from the lovely folks over at Hachette India, and I FELL IN LOVE. This had equality and teamwork and RACISM in a fantasy novel combined with kingdoms and war and demons.
I LOVED the story, I loved Fletcher, his demons and all his friends and I cannot wait for the conclusion to this trilogy,
The Battlemage.
8. The Arcana Chronicles by Kresley Cole
A Tarot Card Based Game, with re-incarnated teenagers with powers fighting a life and death game with immortality as the prize and en epic romance in the middle?
This is one INSANE series, with even better characters with powers that will shock you and let me assure you, YOU WILL BE ADDICTED. DO START READING IT.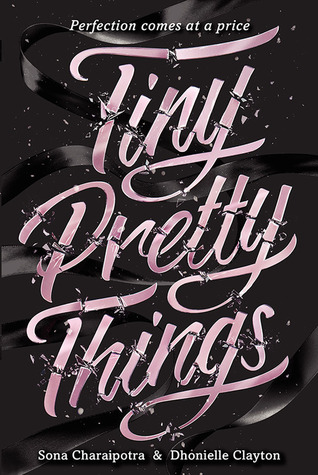 9. Tiny Pretty Things by Sona Charaipotra and Dhonielle Clayton
Truth be told, I didn't expect this book to affect me so much, but this book was three girls at their best and at their worst in a highly competitive environment and it was such a deep insight into fictional human beings' minds and AAAH. I'm waiting for the paperback of
Shiny Broken Pieces
to complete my collection though!
LOVE. GO READ IT.
Those that ALMOST made the list include:
What are YOUR favourite books on 2016? How many books have you read this year?
Have you read any of these?
Do leave me your links and I'll be sure to visit your BEAUTIFUL blogs.
HAVE A VERY HAPPY NEW YEAR!