Hi Everyone!
My city just faced the worst cyclone since 1994 YESTERDAY, leaving buildings battered and trees uprooted. The power just came back on after a day and a half of living with torches and no internet, but everyone I know is safe, so that's good.
You have NO IDEA how much I missed the internet. I kept picking up my phone to look at stuff, but realized how EVERYTHING I wanted was on the internet. Unfortunately, the rest of my family hasn't received power yet, so they're coming to my place and I'm waiting for them as I belt out this post.
2017 Looks to be a GREAT year in books, both for sequels, new series' and new authors, and I cannot WAIT to see what it brings.
Top Ten Tuesday
is a weekly meme hosted by the lovely ladies over at
The Broke and The Bookish.
So, the books on my 2017 wishlist are:
1. A Court of Wings and Ruin by Sarah J Maas
If you don't know that
A Court of Mist And Fury
DESTROYED me, then you've probably missed (all of) my ranting posts. I didn't even like the first book in the series that much, but GOOD GOD, ACOMAF was the BEST THING that happened to me all year, and I cannot wait until A Court Of Wings and Ruin is in my hands!
Read my review of
A Court Of Mist and Fury here
Read My Post on
Why Rhysand NEEDS to be a real life boyfriend here
2. Traitor To The Throne by Alwyn Hamilton
I requested the sequel,
Rebel of the Sands
from the Guardian purely because its cover was TOO GORGEOUS for words, and I needed to own it.
Truth be told, I fell HEAD OVER FEELS for the chemistry, the badass-ery and the WONDER of everything
Rebel of the Sands
held and Traitor seems even better. I can't wait to see how this will turn out and the new cover is JUST AS BEAUTIFUL. EEK.
Read my review of
Rebel of the Sands here
.
3. The Battlemage by Taran Matharu
Earlier this year the wonderful Hachette India sent over the first two books in
The Summoner
series, and I FELL IN LOVE. This book was all about demons from another world, the politics between races in a warring kingdom, and a TEAM that needs to beat all odds to save the home they love.
There were so many twists, so much friendship and humor that I'm DYING in anticipation for the finale and sequel.
Read my review of Book 1,
The Novice here.
Read my review of Book 2,
The Inquisition here.
4. King's Cage by Victoria Aveyard
I read an ARC of the prequel last year, during this time and after finishing it in ONE DAY, I had ACTUAL DREAMS about the book, the rebellion, the characters - that's how good it was.
I absolutely adored Victoria Aveyard's fantasy world, with Mare, Cal, Maven, Farley, Shade and the rest of the gang, and I CANNOT WAIT to see where King's Cage will take us, especially after that EXPLOSIVE and heart breaking ending.
Read my review of
Glass Sword (Red Queen #2) here.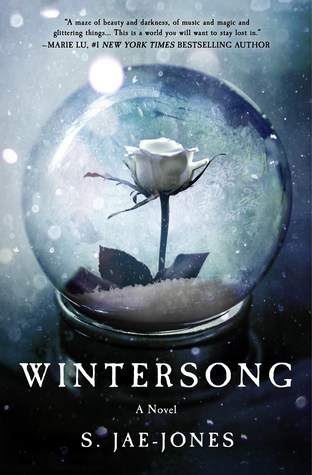 5. Wintersong by S Jae Jones
I first heard about this book from
Nori
on Twitter, and when I checked it out, I knew I NEEDED it. ASAP. This is about a mischievous Goblin King who kidnaps our MC's sister, and everything that follows as the MC tries to get her back.
While the story line reminds me of one of my favourite trilogies of all time,
The Malediction Trilogy,
the cover is also BEAUTIFUL, and well, I NEED IT, OKAY?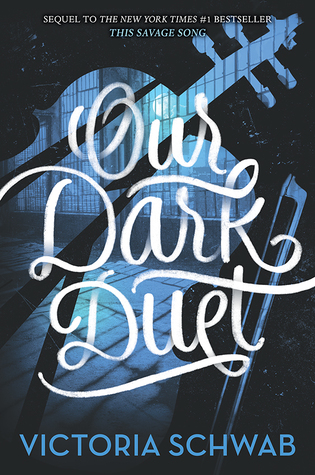 6. Our Dark Duet by Victoria Schwab
I had the pleasure of reading my first Victoria Schwab book this July, and I FELL IN LOVE with the story, the writing and the ABILITY OF THIS GODDESS LIKE AUTHOR to come up with INGENIOUS plots.
Though it started slow,
This Savage Song
turned out to be better than I expected, and I can't WAIT for the beauty that is
Our Dark Duet
and to see what happens with my darling Kate and August.
Read my review of
This Savage Song here.
7. The Dark Calling by Kresley Cole
I got the opportunity to read the first book in this series,
Poison Princess
, just this August, and within ONE MONTH, I managed to sprint through all five published books because THIS SERIES IS SO SMUTTY AND ADDICTIVE, I was craving more.
A life and death game, with immortality the prize for the winner, twenty four teens with strange powers based off their Tarot Cards battle it out in a post apocalyptic world, and IT WILL KILL YOU.
You NEED this book. Read
all my reviews of The Arcana Chronicles here.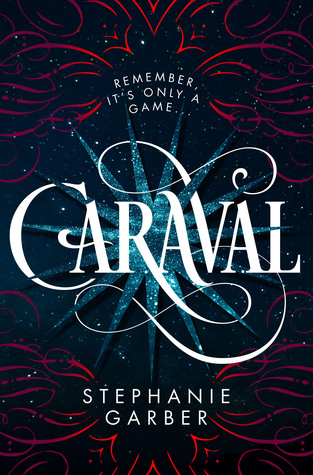 8. Carval by Stephanie Garber
I head about this book when it was first announced, all the way back this April, and I have been DYING to get it ever since.
This book is about a performance, with interactive participation from the audience, and a girl and her sister running from their abusive father and a marriage he fixed, to enter a world of magic.
I COULD NOT WANT IT MORE. Please release in India.
9. Empress of A Thousand Skies by Rhoda Belleza
Compared to all the big names in YA Sci-Fi, this is about a quest for a throne, IN SPACE. There's warfare, plotting and WELL, I NEED IT. Adam Silvera, Author of
More Happy Than Not
described it as GAME OF THRONES IN SPACE.
I recently participated in the BBTC Chat for this book on Twitter and the teasers have me even more excited.
Also, that cover. NEED.
10. Once and For All by Sarah Dessen
DO YOU KNOW HOW EXCITED I AM THAT A NEW SARAH DESSEN BOOK IS COMING OUT THIS YEAR? Sarah was one of my FIRST YA Authors, one of the few that made me fall in love with reading and the genre.
Once and For All sounds BEAUTIFUL and I can't wait to have it.
ACK! I'm so sorry this post went up so late.
What books have you been dying to read in 2017? Are any of these books on your list?
HAVE YOU BEEN AWESOME AND ALREADY READ THEM?
I can't wait to hear from you!